Call center software & workforce optimization solution
OpenText Qfiniti
Transform call center and back office performance and engage employees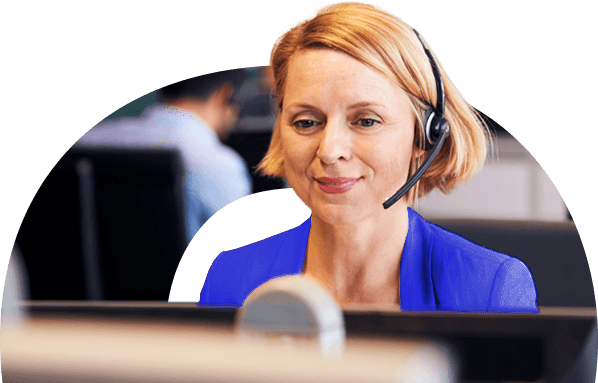 OpenText Qfiniti overview
OpenText™ Qfiniti is a unified, centrally managed suite of call center software and workforce optimization solutions for multichannel interaction analysis, with real-time agent support and call center performance management capabilities. By automatically delivering relevant, accessible and actionable customer intelligence, organizations better understand customer interactions and can deliver outstanding service across the globe.
In addition to integrations with most call center telephony systems, Qfiniti is also fully integrated with Amazon Connect, the self-service, cloud-based call center based in Amazon Web Services. OpenText™ Qfiniti for Amazon Connect is scalable to support thousands of call center agents for call recording playback of Amazon Connect interactions, easy-to-build quality monitoring forms, desktop screen capture, user configurable muting and masking of voice and screen activity for PCI compliance and desktop analytics.
What is workforce optimization?
Workforce optimization software drives employee engagement by capturing interactions, managing schedules and forecasts, providing tools for coaching and quality monitoring, automating agent tasks with guidance and uncovering rich data from customer interactions across multiple channels, in order to understand behaviors and provide exceptional customer service.
Call center software products
Call center software benefits
Integrated, modular product suite

Call and screen recording, agent evaluation, real-time assistance, automated scoring, survey and training products share a unified user interface and integrated analytics to help businesses deliver true quality performance.

Maximize workforce and customer engagement

Streamlined staffing, scheduling and training lead to happier, more engaged employees, helping increase retention. Advanced speech, voice of customer and multichannel analytics provide actionable insights into customer behavior.

Manage regulatory demands

Intelligent masking and muting with metadata attached automates the administration of PCI and HIPAA compliance.

Drive continuous process optimization

Real-time agent guidance and desktop automation deliver average handle time control and cost savings, while reducing customer effort.

Measure agent and customer behaviors

Flexible scoring models can help organizations define and calibrate the interaction behaviors most relevant to their business context.

Optimize performance management

Automated scoring and reporting help organizations maintain consistent quality measurement and fast, effective coaching.
Free call center software demo
Resources
Blogs
Product overview
eBook
Videos
Related Solutions