OpenText Qfiniti
Overview
Business Needs
Resources
Customers
Demos
Benefit from next generation workforce optimization in your enterprise contact center
Delivering premium customer service is a powerful competitive differentiator in today's marketplace, which means contact center performance is crucial to success. To keep customer satisfaction high, organizations must be able to measure and understand interactions to understand if they are meeting customers' needs and identify opportunities for agent workforce improvement.
OpenText™ Qfiniti delivers a unified, centrally managed workforce optimization (WFO) platform for multichannel interaction analysis, with real-time agent support and contact center performance management capabilities. By automatically delivering relevant, accessible, and actionable customer intelligence, organizations can understand the meaning of customer interactions and deliver outstanding service across the globe.

In addition to integrations with most contact center telephony systems, OpenText Qfiniti is also fully integrated with Amazon Connect, the self-service, cloud-based contact center based in Amazon Web Services. To learn more about the integration with Amazon Connect or to request a demo, visit the Qfiniti for Amazon Connect page to learn how to transition an existing coaching program to the cloud, cut total cost of ownership by moving to pay as you go and help avoid vendor headaches with costly upgrades.
OpenText Qfiniti delivers fully integrated, next generation workforce optimization to the enterprise contact center:
The integrated OpenText Qfiniti products are built on more than a common user interface and central administration. OpenText Qfiniti addresses the workforce optimization demands of today's enterprise contact centers through integration on multiple layers:
Advanced analytics: Qfiniti leverages the advanced mathematical techniques, statistical analysis, and pattern-matching of OpenText Explore to extract meaning from every customer interaction including unstructured formats such as voice recordings, emails, chats, texts, and social networks to allow strategic decision making based on a deep understanding of customers, competitors and markets.
Big data capable: Both Qfiniti and Explore scale to manage the data demands of today's largest enterprise contact centers.
Open architecture: Qfiniti and Explore can be deployed on industry-leading servers, such as HP® Dell™ and IBM®.
Compatible with major ACDs: Qfiniti interfaces with the major Automatic Call Distribution (ACD) platforms and dialers, including Avaya, Genesys®, Aspect™, Aastra Intecom, Alcatel, Cisco™, Siemens, NEC, Ericsson, Mitel® and more.
Available as a managed service: The entire OpenText Qfiniti solution and OpenText Explore advanced analytics are available to be deployed inside your network or managed remotely by a team of OpenText operations experts. Learn more about OpenText Qfiniti Managed Services, and get all the benefits of the cloud without the security risks.
How Can We Help?
Workforce Optimization (WFO) and Voice of the Customer (VoC) solutions from OpenText address critical contact center business needs with real-time agent support and workforce performance management capabilities while gaining actionable insight from customer interactions.
Workforce Engagement
With powerful forecasting and scheduling solutions that efficiently manage agent profiles and preferred communication channels, OpenText™ Qfiniti Workforce ensures employee loyalty while increasing schedule adherence, improving service levels and reducing under- and over-staffing.
Performance Management
As part of the highly-integrated OpenText™ Qfiniti modular suite, OpenText™ Qfiniti Observe OpenText™ Qfiniti Advise and OpenText™ Qfiniti Expert ensure consistent and calibrated scoring, automated play-list queuing, efficient delivery of coaching and training, and reduced customer effort through service provided by well-trained agents. OpenText™ Qfiniti AutoScore enables automatic scoring of spoken agent and customer interactions based on flexible user-defined scoring models that measure performance and customer experience across all recorded calls – not just for the limited number that can be reviewed through manual processes.
Customer Engagement
OpenText™ Explore brings advanced VoC, speech and multichannel analytics to the contact center and the broader enterprise, providing analysis of all customer interactions across voice, email, chat, web and social media interactions. OpenText™ Qfiniti Survey provides secure, cost-effective deployment of cloud-based voice and web surveys for both inbound and outbound customer insight.
Compliance Management
The integrated functionality of OpenText Qfiniti Observe, which enables interaction recording for quality and compliance, and OpenText™ Qfiniti ICE, which provides intelligent masking and muting with automated metadata attach, ensures automated protection of PCI-DSS and HIPAA customer data.
Process Optimization
OpenText™ Qfiniti Optimize provides desktop analytics and real-time agent guidance through the collection, categorization and analysis of screen and keystroke activity to provide transparency into what agents are doing at their desktops and enhance applications with guidance and automation. Powered by Qfiniti process optimization, contact centers are able to improve key performance indicators (KPIs) such as first call resolution (FCR), average handle time (AHT) and customer satisfaction (CSAT).
Powering some of the largest contact centers in the world, OpenText Qfiniti and OpenText Explore enable process automation and improved agent engagement that, in turn, lead to a more consistent delivery of premium customer service and higher levels of customer satisfaction.
For an independent assessment of the value that OpenText brings to the enterprise contact center, The Forrester Wave™: Workforce Optimization Suites, Q3 2016 report, which names OpenText a Strong Performer, cites "three main strategic thrusts for the technology: 1) integrating it into a broad CEM play; 2) using analytics to drive improved customer service; and 3) providing numerous as-a-service consumption models."
Featured Customer Stories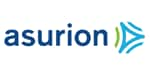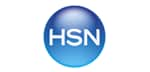 We wanted to have a consistent experience at every touch point, and that's where Qfiniti has been able to help us with that focus.
Products: OpenText Explore , OpenText Qfiniti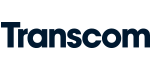 OpenText Qfiniti has directly contributed to a measurable 10 percent increase in quality year-on-year.
Product: OpenText Qfiniti
OpenText Qfiniti is an integrated, modular product suite. The call and screen recording, agent evaluation, real-time agent guidance, survey, training, and workforce management modules ensure that your business delivers true quality performance.
OpenText Qfiniti Survey now offers user-defined surveys for inbound or outbound voice and web surveys delivered from the OpenText Cloud.
Contact OpenText