Welcome to OpenText Customer Support
Let's get to work!
With OpenText technologies, you've made an investment in the future success of your business. Global Technical Services (GTS) is here to ensure your path to that success is efficient and tailored to your needs.
Get on your way by logging on to My Support. There you'll find what you need to keep your Enterprise Information Management (EIM) systems up-to-date, optimized and running around the clock. The service is available 24x7 and can help you with all of your account, Customer Service and technology needs.
Products and Downloads
Quick Links
Questions and Feedback
Products and Downloads
To find your product:
From any page in My Support, click the "Product" drop down menu and select "Find OpenText Product" to find your product or products.
By default, you'll be prompted to search for products you've purchased under the "My Products" tab.
Products you've assigned as favorites will also display under "My Products". To set a favorite, go to the product page of your chosen product and click on the "Add Favorite" (star) icon in the site header.
If you need to find a product that isn't listed under "My Products", click "All OpenText Products", begin typing the product you are looking for and select an option that appears.
Find specific resources:
Once you've chosen your product using the steps above, select the resource you're looking for under "Content Types". For example, if you select "Software Download", you'll be taken to the downloads folder
Resources are organized by version, language and operating system: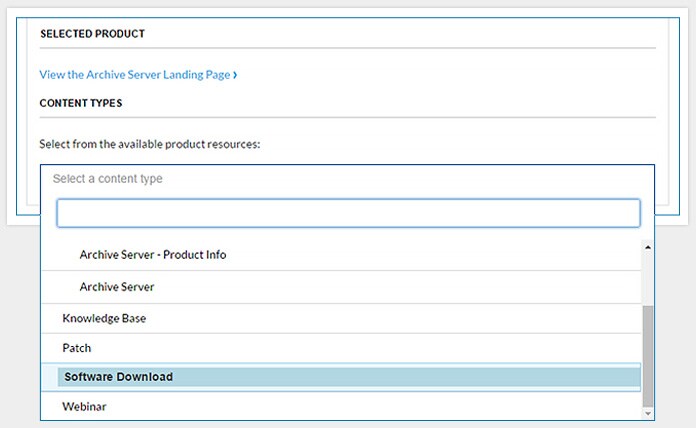 Quick Links
Customer Support
Whether you deploy your OpenText solution on-premise or in the cloud, you'll benefit from experts with years of experience supporting your OpenText solution. Our experts offer innovative ways to look at Enterprise Information Management, our software and your business needs.
That's why we've given our Customer Support programs the name Protect. It's a simple but powerful word that embodies our dedication to help you succeed with OpenText products, and our commitment to being there when you need us most.
Learn about our Customer Support programs
Services Programs
Operating and maintaining advanced Enterprise Information Management (EIM) solutions can be a complex challenge. Balancing the key objectives of availability and performance while ensuring user adoption and satisfaction will challenge most IT teams. The OpenText™ Optimize Service Programs provide a solution to help you and your business succeed.
Learn about our Optimize Service Programs
Knowledge Base
Before you open your next ticket or make your next call to Customer Support, visit the Knowledge Base to see if your question has already been answered.
My Tickets
The easiest and most convenient way to open a support request is through My Tickets. Available around the clock, My Tickets provides the fields our teams of technical experts require in order to serve you as quickly and effectively as possible. Once opened, you can track your tickets, escalate them and allow other members of your team to manage them on your behalf.
My Account
Keep your account information—including system details, contact information and permissions—up-to-date through My Account. Ensuring you have accurate account information helps Customer Support more quickly troubleshoot your products and get information to the people who need it.
Questions and Feedback
Questions
Have a quick question about where to find information on My Support? Use the Live Chat widget (pictured below) to get a quick answer from any page on My Support!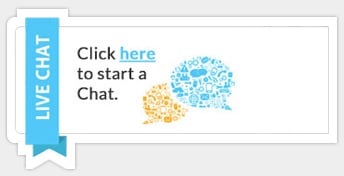 Provide Feedback
We're always looking for feedback and suggestions on how to make My Support even better. If you've got ideas or questions about your user experience, leave them in the My Support feedback forum.
Product Support
Business Network Support including Easylink