Email Solutions
Learn More About How OpenText Can Help You
Overview
Business Needs
Products
Resource Center
Overview
Email Solutions
Reduce costs and mitigate the risks of non-compliance and litigation concerning email content. Poorly managed email represents significant corporate risk and potential liability. Organizations must secure and retain email records or face fines for the illegal destruction of email and sanctions related to non-compliance. Substantial costs and risks correlate directly to the volume of content retained. The issue, however, is no longer about curbing the cost of storing email, but is in minimizing the risk associated with keeping it.
OpenText Email Solutions ensure effective measures to securely store, manage, and retrieve your organization's email content. Using email management solutions, your organization can quickly and transparently reduce costs by offloading large amounts of email from your mail server for storage in a single repository that is more suitable for long-term retention. Critical business information can be retrieved quickly, helping to improve efficiency. Compliance is more easily achieved with the ability to assess, identify, manage, and destroy business content in accordance with external regulations and internal policies.
Business Needs
Establish consistent, auditable and defensible Information Governance across your business
Enterprise information is growing at an exponential rate, where business applications are moving from the desktop to a variety of mobile devices and where information itself resides anywhere—in the cloud or on–premise. The firewall is no longer the "boundary" of the business, making it harder than ever to enforce information management policies and ensure compliance.
Companies everywhere are realizing the value that an Information Governance initiative can have for their business—in more ways than one. With the amount of information growing at an exponential rate, new regulations and policies are constantly coming into effect, and this has increased both the need for, and value of, Enterprise Information Management.
Best practices and solutions that help meet compliance and risk mitigation mandates imposed by law, regulators, or internal quality standards are complemented by a keen focus on developing ways to capitalize on the kinds of productivity and efficiency gains that grow out of an asset-management approach to corporate information. Enterprise Information Management (EIM) solutions can help companies deliver a governance program to deal with corporate information, the consumers and creators of that information, in the context of real business processes.
Successful Information Governance programs demand that companies balance the needs and priorities to mitigate legal and business risk, take advantage of information to drive business value, and minimize the costs of managing information.
Products
Resource Center
Customer Story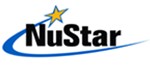 Having the most current maintenance records is very important for the efficient running of our assets and the safety of our people. You know you can trust what's in OpenText.
Products:
Contact OpenText
Featured ECM Downloads
Information Governance
Compliant Archiving