Enterprise Information Archiving
Unify and manage enterprise content securely within single source information archiving software
OpenText Information & Data Archiving Solutions
Overview
Business Needs
Products
Resource Center
Overview
Archiving Solutions
OpenText™ Archiving solutions deliver highly scalable, proven solutions for archiving and managing the enterprise information lifecycle for a broad range of structured and unstructured information, including email, files, Microsoft® SharePoint® data, including ERP data (SAP®, Oracle®), instant messaging, web and social content—all within one easily managed repository.
Coupled with industry-leading records management and auto-classification software, OpenText Archiving solutions support rich capabilities to drive compliant retention and disposition policies. As such, organizations can deploy a defensible, long-term archiving strategy to comply with Information Governance requirements, meet legal obligations and reduce the overall costs associated with archiving past-era content—making way for a new era.
Business Needs
Establish consistent, auditable and defensible Information Governance across your business
Enterprise information is growing at an exponential rate, where business applications are moving from the desktop to a variety of mobile devices and where information itself resides anywhere—in the cloud or on–premise. The firewall is no longer the "boundary" of the business, making it harder than ever to enforce information management policies and ensure compliance.
Companies everywhere are realizing the value that an Information Governance initiative can have for their business—in more ways than one. With the amount of information growing at an exponential rate, new regulations and policies are constantly coming into effect, and this has increased both the need for, and value of, Enterprise Information Management.
Best practices and solutions that help meet compliance and risk mitigation mandates imposed by law, regulators, or internal quality standards are complemented by a keen focus on developing ways to capitalize on the kinds of productivity and efficiency gains that grow out of an asset-management approach to corporate information. Enterprise Information Management (EIM) solutions can help companies deliver a governance program to deal with corporate information, the consumers and creators of that information, in the context of real business processes.
Successful Information Governance programs demand that companies balance the needs and priorities to mitigate legal and business risk, take advantage of information to drive business value, and minimize the costs of managing information.
Products
Resource Center
Learn more about OpenText Archiving Solutions
Customer Story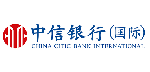 We have numerous compliance requirements, such as retention, data encryption and timestamping across multiple application systems. Having OpenText InfoArchive helps us to tackle all these issues in one single platform.
Products:
Contact OpenText
Featured ECM Downloads
Information Governance
Compliant Archiving