Web Content Management System

OpenText TeamSite
Deliver personalized omnichannel digital experiences through an intuitive and flexible enterprise web content management system
What is a web content management system?
A web content management system is a software application that enables enterprises to manage and publish digital content easily. Web content management systems include various capabilities, such as site design, content authoring, editing and personalization. Selecting the best web content management system is an integral step in delivering rich digital customer experiences across all digital channels, including websites, mobile, email, social media and more. A robust content management system will enable organizations to manage multiple websites, support more than one language as well as deliver omnichannel customer experiences.
TeamSite overview
OpenText™ TeamSite™ is an easy-to-use, modern website content management system that helps organizations create personalized and visually rich digital customer experiences optimized for any device, digital channel or context. It simplifies the entire process of managing content across all channels, including websites, mobile platforms, email, social, commerce, composite applications, collaboration sites and portals, to make delivering outstanding digital experiences easier. From a single interface, users can author, test, target and publish their content as well as manage rich media, design websites and create mobile applications.
What's new in TeamSite
Enhanced Targeting for optimized digital content

Improved URL management for easy customization

Easily import and export projects between instances
OpenText TeamSite features
Intelligent content creation

Get content out faster with smart content summaries, relevant in-context content suggestions and rich media analysis applied to auto-tagging images and videos with keywords and descriptions using artificial intelligence and machine learning.

Identity access and asset management

Deliver highly personalized and engaging post-login experiences to known customers, partners, employees and citizens, and control what assets are shown to specific audiences, with integrated cloud-based identity access management.

Multi-channel analytics & customer journey tracking

Gain a 360-degree view of customers through event tracking and visualize results as dashboards in OpenText™ Core Experience Insights. Track page and site performance with integrated multi-channel analytics via Google Analytics and use OpenText™ Experience Analytics for behavioral analysis, including clickstream data as well as structured and unstructured data.

Content authoring tool

The easy-to-use authoring interface in Experience Studio speeds up the create-to-publish cycle with tools to easily import HTML designs, WYSIWYG editing, drag and drop forms and components, edit, preview and publish single page applications (SPAs) and integrated content search capabilities allowing organizations to "create once, publish anywhere."

Decoupled content and presentation

Push content to third-party applications, no matter how the content is displayed, with a headless architecture that separates content creation from delivery and presentation.

Test and target content

Design and deliver targeted, high-performing customer experiences from within any page without any code with OpenText™ Optimost™. Preview digital experiences for each segment in real-time.

Integrated mobile CMS capabilities

Create automatically responsive experiences and view how they will appear on nearly any device with Experience Studio's built-in mobile emulator, and generate hybrid mobile apps directly from Experience Studio.

Scalable, extensible architecture

Develop, integrate and deliver highly reusable content (as a service) easily using TeamSite's open, robust and flexible platform architecture, with a strong focus on compliance, and integration framework (REST APIs and direct connect) to apps and systems.

Multi-site and multi-language CMS

Provide enterprise-grade performance for complex environments with high volumes of content and multiple sites, languages and digital channels. Localize URLs to improve region-specific SEO and automatically translate Content Items with Google Translate.

Flexible CMS integrations

Take advantage of TeamSite integrations with market-leading solutions, including Google Team Drive, OpenText™ Media Management, OpenText™ Exstream™, OpenText™ Qfiniti, OpenText™ Content Suite and SAP Hybris and DigitalRiver for e-commerce.
Customer success stories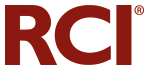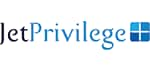 OpenText TeamSite benefits
Accelerate time to market

Leverage artificial intelligence and machine learning to save time and effort in creating and publishing personalized, visually rich content easily without IT dependence.

Create personalized, post-login experiences

Improve engagement, up-sell, cross-sell and retention results for known customers, partners, employees and citizens to maximize customer lifetime value.

Analyze and track campaigns

Conduct content and audience experiments and analyze results based on business KPIs, clicks and site interaction to create highly targeted campaigns.

Design mobile experiences

Test and publish content to any mobile device regardless of device form factor, and easily generate iOS or Android apps by repurposing existing templates and content.

Maintain omnichannel brand consistency

Tap into customers' sensory and emotional drivers to ensure seamless brand consistency and omnichannel experiences at every customer touchpoint.

Optimize content performance

Use permalinks to help improve SEO and insights from customer behavior to track content interactions and improve performance, regardless of the customer's preferred channel of engagement.

Deliver connected experiences

Create continuous, connected customer experiences by connecting TeamSite with other marketing and sales platforms to leverage data across the entire customer ecosystem.

Flexible web CMS deployment options

Choose from on-premises, cloud and hybrid deployment, and scale the cloud CMS deployment easily by leveraging Docker containers for production authoring and runtime instances.
Resources
Related Solutions