Saks Fifth Avenue
OpenText Active Catalogue Program
About the Program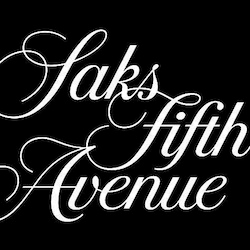 Saks Fifth Avenue was the brainchild of Horace Saks and Bernard Gimbel, who operated independent retail stores on New York's 34th Street at Herald Square in the early 1900s. Their dream was to construct a unique specialty store that would become synonymous with fashionable, gracious living. Saks Fifth Avenue today is renowned for its superlative selling services and merchandise offerings. The best of European and American designers for men and women are sold throughout its 39 stores servicing customers in 22 states.
Saks Fifth Avenue is in the process of a multi-year global systems upgrade. These efforts are focused on transforming our overall business processes, enabling us to work together more efficiently and providing a stronger platform for future growth. To facilitate the process, Saks Fifth Avenue partnered with OpenText™ to leverage the technologies and efficiencies already established within the OpenText catalogue.
Should you have any questions or concerns, please contact vendorrelationny@saksinc.com.
Thank you for your support of this initiative.
---
Further Information & Resources
Program Contact


Robert Garcia
Inside Sales Executive
+1 (301) 340-4867
Email Me
---
Active Catalogue Support
+1 800-334-2255
(Option 2, 5)
Email Support
---
Connecting to Your
Retail Customers
Many leading retailers opt to use the OpenText™ Active Catalogue, did you know that as a customer you could also supply product information to:
and many more!