LUKOIL Overseas
LUKOIL Overseas Optimises Capital Construction Project Management System with OpenText Solutions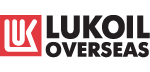 LUKOIL Overseas Holding implemented a centralised system for managing project documentation.
Challenge
Inefficient procedures for capturing, classifying, and coordinating technical documentation received from EPC contractors
Difficulties with storing and accessing accumulated documentation for interrelated projects
Impossible to trace full document change history
Product(s)
Value
Centralised access to all project documentation including change history
Automated process of sharing project documentation with EPC contractors
Enabled employees of the company's geographically scattered subdivisions to work jointly on the documentation
Made it possible to check whether users have carried out document coordination tasks
About LUKOIL Overseas
LUKOIL Overseas Holding is a rapidly growing oil and gas company acting as international project operator for LUKOIL, a vertically integrated oil company. The company has a corporate centre in Moscow and subsidiaries and representative offices in 16 countries.
Contact OpenText
How Can We Help?