Irish Life
Irish Life changes how work gets done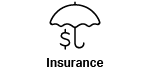 Irish Life implemented OpenText's process solutions to automate workflow, enhance reporting, and improve decision making.
Challenge
Replace time-consuming, paper-based processes with automated systems to improve visibility, standardise processes and enhance customer service
Product(s)
Value
Increased productivity by 35%
Boosted staff morale
Improved customer service
Enabled the business to confidently expand into new markets
About Irish Life
Irish Life is part of the Irish Life and Permanent group of companies. With a focus on quality and personal service, Irish Life offers a wide range of financial products including company and personal pensions, savings products, life cover and insurance policies to individual and corporate customers.