Hogan Lovells
Hogan Lovells using OpenText eDOCS DM to Manage Document-Based Knowledge Assets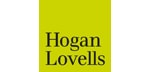 Law firm content is consolidated in a unified knowledge base for easy access and retrieval
Challenge
Lawyers need access to content 24 hours a day, 7 days a week.
Reduce the time and complexity associated with storing and organizing client documents.
Ensure accuracy and currency of information.
Product(s)
Value
Lawyers and support departments have secure access to the documents they need, when and how they need it, to do their jobs and work efficiently.
Critical decisions can be made faster with better access to reliable information.
Centralized repository helps ensure document currency and reduces the time spent looking for information.
From an IT perspective, eDOCS DM integrates seamlessly with the core applications at the law firm, enhancing the end user experience.
About Hogan Lovells
Hogan Lovells is a global legal practice that helps corporations, financial institutions, and governmental entities across the spectrum of their critical business and legal issues globally and locally. The firm has over 2,400 lawyers operating out of more than 40 offices in the United States, Europe, Latin America, the Middle East, and Asia. For more information, visit: www.hoganlovells.com