Advokatforeningen, the Norwegian Bar Association
The Association has grown steadily in recent years and, consequently, so has the volume of documentation that they produce and handle. From meeting minutes and reports to correspondence, more than 400 new documents are added to their growing archive each week.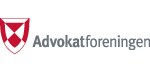 OpenText Document Management, eDOCS Edition forms backbone of critical business processes for enterprise-wide documentation.
Challenge
Improve customer service with faster access to documents

Implement latest desktop environment from Microsoft®

Create a platform for future development, including records management
Product(s)
Value
Faster to find documents; more accurate locations
Integration with Customer Relationship Management system
Secure, compliant system meets data protection requirements
PDF document production regardless of document source
About Advokatforeningen, the Norwegian Bar Association
Advokatforeningen, the Norwegian Bar Association, is the representative organisation for advocates that safeguards the interests of its members and the legal profession in Norway. Based in Oslo, the Association currently has over 8,000 members, representing more than 90 percent of all Norwegian assistant lawyers and advocates.