Irish Dairy Board
Irish Dairy Board streamlines document-related business processes with OpenText StreamServe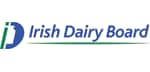 Together with newly implemented enterprise resource planning (ERP) systems, StreamServe has been introduced to automate the delivery of documents through a highly sophisticated suite tailored to exacting Customer requirements.
Challenge
IDB required a document and business process management solution that would streamline administrative processes, meet regulatory compliance and integrate with the existing ERP systems. An integrated solution would help the organization manage its brand globally and create a consistent look and feel in the documents that were being sent out to customers on a daily basis.
Product(s)
Value
In addition to automating processes, IDB was also able to create a consistent look and feel on their customer-facing documents by inserting templates for invoices, purchase orders, labels, and so on. With all the different types of documents being produced in various regions, the StreamServe solution enabled IDB to automatically create personalized documents in high volumes through rules-based dynamic assembly and present them to customers, partners, and suppliers in multiple formats. Less time spent on repetitive processes means that IDB can focus on achieving their strategic and business goals.
About Irish Dairy Board
For over half a century, the Irish Dairy Board (IDB) has been a successful global exporter of premium Irish dairy products and a wide range of food ingredients. In 2010, IDB generated €1.9bn in revenue, expanding its market reach to 80 different countries and holding its place as Ireland's largest exporter of dairy products and a leading international food company. The IDB is currently headquartered in Dublin, Ireland and employs over 3,700 people globally.