CIBA Vision
CIBA Vision Leverages Process360 to Improve Its Imaging and Workflow Initiatives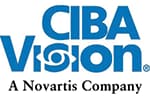 CIBA Vision deployed OpenText solutions to integrate with its SAP/AP systems to improve overall cycle times for AP invoice processing and provide visibility and control to AP administrators.
Challenge
Centralizing operations from an acquisition that circulated paper invoices through interoffice mail for approval, CIBA Vision needed an imaging and workflow solution to improve invoice processing cycle times, eliminate lost invoices and request backlogs, and improve access to processed invoices.
Product(s)
Value
CIBA Vision's OpenText solution leveraged SAP functionality as well as an e-mail approval function, an online signature authorization database for appropriate accounting control, and an automated tickler file for invoices pending approval. The workflow implementation eliminated the manual processes that were limiting productivity and gave AP administrators more control over invoice processing. Management now has access to the data they need to make informed resource decisions.
About CIBA Vision
CIBA Vision is a global leader in the research, development and manufacturing of contact lenses and lens care products. Headquartered in Atlanta, Georgia, CIBA Vision provides solutions that fit the lifestyles, preferences and needs of people in more than 70 countries around the world. As the eye care unit of Novartis AG, CIBA Vision benefits from the strengths and resources of one of the largest healthcare companies in the world. For more information, visit: www.cibavision.com.