BMW France
BMW France Cuts Printing Costs by 60 Percent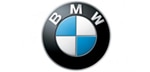 The solution, operational within a few weeks, allowed BMW France to quickly set up an organization and new printing processes for invoices.
Challenge
BMW France wanted to improve its electronic publishing system specific to invoicing and to have greater document management control and volume measurement capabilities, as well as support its corporate goals of dematerialization (conversion from paper to electronic documents).
Product(s)
Value
OpenText StreamServe now allows BMW France to (1) efficiently manage high volumes of documents, (2) reduce color usage, and (3) facilitate more rapid dematerialization—thus lowering printing system costs and enabling greater customer service.
About BMW France
BMW France, as subsidiary of Groupe BMW with 600 employees, distributes BMW automobiles and motorcycles, Mini brand vehicles, and Rolls Royce luxury cars.