Turner Classic Movies
Turner Classic Movies Delivers Compelling User Experience with OpenText Mobile Wave Platform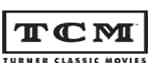 End users have quick and easy access to content across multiple platforms.
Challenge
Turner Classic Movies (TCM) required a connected mobile application that provided fans with daily schedule and blog and full access to movie reviews, galleries, video clips, and trailers.
The application needed to be distributed across multiple application stores to maximize revenue generating opportunities.
Product(s)
Value
The design was implemented using OpenText design tools to offer a consistent end-user experience, supporting both touch and non-touch devices and adjusting automatically to support various layouts and resolutions.
The implementation delivers a dynamic home page detailing what's on now, a channel schedule where end users are able to customize the view based on their region, and video, photo galleries, and TCM's own blog.
A top-class Video On Demand service enhanced with access to a massive library of additional movie content information, reviews, blogs, galleries, and full movie trailers and video clips.
The application delivers content directly from TCM's content management system enabling them to simultaneously highlight campaigns shown on the TV channel.
Platforms: iPhone, iPad, Android, Blackberry, Symbian
About Turner Classic Movies
Turner Classic Movies (TCM) is a movie-oriented cable television channel, owned by the Turner Broadcasting System subsidiary of Time Warner, featuring commercial-free classic movies, mostly from the Turner Entertainment and MGM, United Artists, RKO and Warner Bros. film libraries. TCM is headquartered at the Techwood Campus in Atlanta, Georgia, in Midtown. Visit www.TCM.com