Foreign Affairs and International Trade Canada (DFAIT)
Immersive site helps to draw international attention to Canada's strengths as a destination for business, investment and tourism during the G20 Summit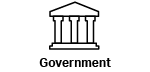 Online version of the Experience Canada corridor extends the event to the public, enabling a global audience to experience Canada as an innovative and contemporary destination.
Challenge
Organizers of the event needed a way to extend the Experience Canada pavilion to engage a broader audience and virtually showcase Canada through compelling images, interactive displays and access to experts who could elaborate on Canada's valued qualities as a host nation.
Product(s)
Value
The site combined digital experience management with an immersive experience, presenting 3D displays from the Experience Canada Marketing Pavilion. As a virtual counterpart to the physical site, the video mashup helped the Canadian Government to further promote Canada's key attributes using leading edge technology.
About Foreign Affairs and International Trade Canada (DFAIT)
As organizers of the G20 Summit, DFAIT has been the federal government department whose overall objective is to defend and promote Canada's interests throughout the world. Spanning politics, commerce, societal concerns and consular functions, we deal with issues ranging from trade negotiation to the environment to disarmament to peace brokering, and much more. In short, we deal with any global issue that can affect Canada and which the federal government has deemed a priority.