Agfa HealthCare
Agfa HealthCare Streamlines the Delivery of Patient Care through Compliance and Collaboration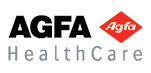 Using OpenText Content Server and Communities of Practice to empower customers and staff
Challenge
Subject to government regulations, documents had to be trustworthy and reliable, and kept in a secure central repository, with versioning and auditing all part of the solution offering.
A main requirement of the document management solution was the ability to capture regulatory compliant electronic signatures.
Requirement for sharing information outside of solutions development, and to build a community among its customers.
Product(s)
Value
OpenText Content Server was chosen based on its regulatory compliance, ease of deployment, and available add-on modules, for example, SAP integration. Furthermore, Content Server is a Web-based solution that was able to address their deployment serviceability requirements.
All of the documents related to developing a product, the whole lifecycle from requirements definition to technical specifications to testing and launch are kept in a product specific project workspace in Content Server.
Streamlining the review and approval workflows and providing a complete audit history for each project are both key, but another benefit Agfa HealthCare has reaped from Content Server is the accessibility of information.
Communities of Practice allow the development organization to easily share information and collaborate with other parts of Agfa HealthCare.
Agfa HealthCare also using Communities of Practice to connect and collaborate with its customers to keep its customers updated on the latest events, product releases and best practices. At the same time, customers can share their experiences both with Agfa HealthCare and other customers, enabling Agfa HealthCare to improve their products and better meet customers' needs.
These benefits combine to create efficiencies in Agfa HealthCare's product development process, which in turn helps streamline the delivery of patient care in the world's medical facilities.
About Agfa HealthCare
Agfa HealthCare is a leading provider of diagnostic imaging, healthcare IT solutions, and state-of-the-art systems for capturing and processing diagnostic images in hospitals and healthcare facilities. With over a century of healthcare experience related to diagnostic imaging, Agfa HealthCare has been a pioneer in the healthcare IT market since the early 1990s. They have sales offices and representatives in over 100 markets worldwide.