Barrick Gold Corporation
Barrick Gold Turns to OpenText to Help Streamline Information Flow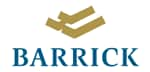 Document Management solution provides full content lifecycle management, offering a single, authoritative repository for storing and organizing capital project information
Challenge
Barrick recognized that moving away from paper-based processes for capturing, routing and reviewing project information and adopting an electronic content management system would have clear advantages. It could provide more efficient and effective collaboration among employees, contractors and vendors. This is critical to reduce costs, improve the quality of decisions, and minimize rework.
Product(s)
Value
The OpenText document management system provides Barrick with full content lifecycle management for any type of electronic document. It offers a single, authoritative repository for storing and organizing documents.
By capturing all the information through the life of a project in a central electronic repository, the project owner can assess the material once the project is completed and decide what needs to be kept in terms of records, what should be transferred to the operational team for day-to-day use, and what can be deleted.
Business benefits include:
Unification of global regions and documentation into one system
Significant reduction in document search time
Increased speed and ability to get information, shortening project schedules and costs
End-to-end content management as content flows through critical processes
Improved information sharing
About Barrick Gold Corporation
Barrick Gold Corporation is the gold industry leader, with interests in 25 operating mines and a pipeline of projects located across five continents, in addition to large land positions on some of the most prolific mineral districts. For more information, visit www.barrick.com.