Geisinger
Moving Medical Information Mountains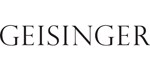 Geisinger Health System turns to OpenText for total asset capture, collaboration, and social media solutions
Challenge
Geisinger wanted to go paperless enterprise-wide, including HR, billing and insurance records. Also, to digitally store all the medical modalities including CT scans, MRIs, nuclear medicine, general X-Rays and ultrasounds. And most importantly,they wanted a single, integrated system.
After solving their issues with clinical document capture, Geisinger recognized that significant areas still remained for document and content automation and began looking for other ways to expand the OpenText infrastructure to bring more benefits to the organization. Their goal was to give their end users the most complete record of information to do their work.
Geisinger also recognized the need to deploy collaboration tools and portal capabilities to enable flexible online "working side by side" between employees and providers. The collaboration tools would contribute to business process improvements by fostering the free flow of information and ideas in an engaging and interactive environment.
Product(s)
Value
Today, the OpenText Integrated Document Management system is the cornerstone of Geisinger's philosophy. Patient histories, test results, and payment information are now instantly available at any Geisinger facility to provide patients with better and faster medical care. Geisinger staff enjoy a simple and seamless user experience as the integrated solution manages information from many areas and in many format. Users can retrieve images of patient record documents stored in the OpenText repository, directly from within their Epic User EMR user interface. They have a single, integrated system. Automated logs and auditing trails ensure regulatory compliance throughout the lifecycle of the patient record.
Geisinger is also deploying Web 2.0 features to provide an engaging online experience for physicians and patients, giving them a forum to express themselves and share opinions. Powerful collaborative features improve productivity and knowledge sharing.
About Geisinger
Founded in 1915, Geisinger is a physician-led health care system, dedicated to health care, education, research and service spanning 43 counties of 20,000 square miles in northeast and central Pennsylvania, and serving 2.6 million people. Geisinger has more than 600 physicians and thousands of staff members.