Delhaize Group S.A.
Delhaize Group Automating Invoice Management for Improved Efficiency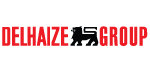 OpenText Vendor Invoice Management for SAP® Solutions works with SAP ERP to streamline accounts payable operations
Challenge
Delhaize had a vision for its European financial operations, located in Belgium, Greece, Romania, and Luxembourg. The company wanted to simplify, optimize, and integrate its complex, nonintegrated finance and IT landscape, which included more than ten accounting applications. So Delhaize Group embarked on a multiyear, multiphase transformation.
As part of its transformation, Delhaize wanted to reengineer invoice management to optimize its accounts payable (A/P) processes, increase invoice status visibility, and automate data entry. Each member of Delhaize's accounting staff, comprising 100 people, processed nearly 10,000 invoices each per year for a total of 1 million invoices per year. Delhaize wanted to improve this performance and reduce cost.
Product(s)
Value
With the improved functionality of its new integrated software, Delhaize is experiencing significant benefits from its greatly improved A/P processes. Perhaps the most dramatic improvement has been to process cycle times. Staff members process nearly 30,000 invoices each per year. And thanks to OpenText Vendor Invoice Management for SAP Solutions, an integrated ECM and ERP solution, Delhaize is much more compliant with Sarbanes–Oxley (SOX).
About Delhaize Group S.A.
Delhaize Group S.A. is a Belgian international food retailer with locations in seven countries on three continents and 138,000 employees.