Canopius Group
Canopius Group User Story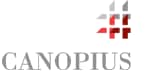 Canopius Group has selected OpenText Business Process Management to improve processes, reduce filing costs and support the implementation of electronic trading.
Challenge
With technical advances in communications, the London Market has introduced a market improvement initiative to reduce administrative overheads and improve servicing times. Electronic messages and documents are key elements of this improvement program, and participants in this market are tasked with adopting these new electronic solutions. Canopius was keen to support these improvement initiatives in readiness to trade with business partners on an electronic basis.
Product(s)
Value
Realizing the ever-increasing market demand for electronic trading, Canopius identified the need for a solution that would enable the organization to exchange information electronically with brokers and third parties around the world. They had already started work on a series of process models defining improved business functions and required a compatible workflow system to support these processes with minimal IT development effort. Adopting the OpenText BPM solution, Canopius relies on integrated business process and content management for long-term benefits such as improved visibility of 'work in progress', reduction in the effort needed for administrative tasks in the underwriting and claims areas, and general process improvements.
About Canopius Group
Canopius is a privately-owned insurance and reinsurance group which underwrites a diversified portfolio of business from its operations at Lloyd's and around the world. It has achieved significant growth over the last six years through a mix of organic expansion and acquisition, and currently has total financial resources of around £400 million.