Detroit Diesel
Detroit Diesel Improves Online Communications with OpenText Web Solutions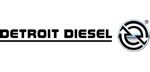 Automotive engine manufacturer successfully launches new extranet using OpenText technology
Challenge
Detroit Diesel had outdated and loosely structured Web site content. Their content management system was slow and inefficient and they struggled with an insecure retrieval system for service information.
Product(s)
Value
The organization now has an easy-to-use interface for Web content updates and secure access to service information via a new extranet. The new web content management system was implemented across multiple departments with fast user adoption.
About Detroit Diesel
For nearly 70 years, Detroit Diesel has been designing, manufacturing, selling, and servicing diesel engines. Best known for its signature Series 60 engine, Detroit Diesel is a recognized global manufacturer that ships thousands of powerful, fuel-efficient engines to customers every year.