West Yorkshire Police
West Yorkshire Police Choose OpenText Document Management, eDOCS Edition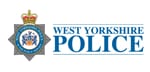 OpenText technology helps manage vital police documents
Challenge
West Yorkshire Police had a need for service information requests in real-time. They required secure access and the sharing of electronic information and wanted to implement a robust Business Process Management system. They needed to improve overall efficiency and reduce costs through a reduction in storage demands.
Product(s)
Value
West Yorkshire Police now have real-time access to service information requests and have improved secure, shared access to information. They've enhanced document and records tracking with audit trails and increased productivity with reduced processing times. West Yorkshire Police has also decreased storage requirements to reduce overall storage costs.
About West Yorkshire Police
A progressive police force, West Yorkshire Police prides itself on innovative policing and being at the forefront when it comes to improving the local area through crime reduction and road safety improvements.