The International Sailing Federation
ISAF Sharpens Its Image with Relaunched Web Site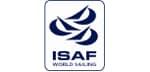 OpenText Web Site Management Provides a Valuable Showcase for Sailing Worldwide
Challenge
Integrating information electronically was becoming a major challenge and a new platform was required to give ISAF the right tool for the future.
Product(s)
Value
ISAF now has the ability to store a massive amount of data more easily. The restructured site, with up-to-date technology, now has a fresh, modern look that enhances the ISAF image.
About The International Sailing Federation
The International Sailing Federation is the governing authority for sailing worldwide and is officially recognised by the International Olympic Committee. The Federation began in 1907 as the International Yacht Racing Union, which was formed to ensure sailors participating in races had consistent rules and boat measurements. Its name was changed to ISAF in 1996, and today its broad remit covers the promotion and development of sailing, as well as managing the sport at the Olympic Games. It also oversees all the rules and regulations covering competitive sailing; it trains judges; and it administers sailors' world rankings.