STA Travel
STA Travel Enriches Its Customer Offering With Help From IBM and OpenText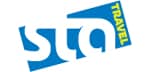 OpenText technology equips STA Travel to be far more agile to keep up with the latest online trends to benefit their business
Challenge
A more consistent corporate image and online experience was needed and a cost-effective way to ensure a consistent, high-quality global presence was required. Enriching the travel experience by providing convenient access to a multitude of products, services, and advice was a prime requirement.
Product(s)
Value
New online roll out to 13 countries moved very quickly. The site now has a more intuitive navigation and changes and updates to content are now quicker and easier to handle.
About STA Travel
STA Travel is the world's largest student and youth travel organisation.