South East Water
Ensuring compliance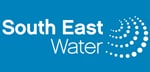 Utility company improves its bottom line with records management solution
Challenge
South East Water needed to meet compliance with legislative requirements and wanted to replace outdated, unsupported and non-compliant systems. South East Water also needed to address the growing need for electronic records, eliminate lost or misplaced documents and reduce workflow time.
Product(s)
Value
South East Water now has compliance with the required government regulations and security and visibility of record documents. They've increased employee productivity as the latest document versions are now available 24x7. Customer response times have also seen a significant improvement.
About South East Water
South East Water provides water and sewerage services to more than a million people across 3,500 square kilometers, with more than five million documents in storage.