Samsonite
Samsonite—Making a business case with document management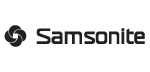 An enterprise report management solution from OpenText helps Samsonite improve their process of retrieving, verifying, and sending information
Challenge
Samsonite wanted to make select operations as cost-effective and efficient as possible and establish a more efficient distribution, storage and archival of documents and reports.
Product(s)
Value
Samsonite now has a report management solution to address all aspects of electronic report archiving, retrieval and distribution. They now have quick and simple access to all documents relating to a single account and up-to-date information is now available at all times.
About Samsonite
Pursuing a vision to build his own business, Jesse Schwayder founded the Schwayder Trunk Manufacturing Company in March of 1910. Today, the powerhouse manufacturer and distributor of luggage goods is known as Samsonite, a name synonymous with strength that is known worldwide. With a global distribution of plants and warehouses, Samsonite continues to build on its role as a world leader in the manufacturing of luggage, business cases, and other travel-related merchandise.