Royal Shakespeare Company
OpenText Content Management System Performs for the Royal Shakespeare Company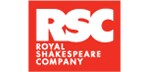 OpenText Web Site Management allows the RSC to be the first point of online contact for anything related to Shakespeare in performance for millions of aficionados around the world.
Challenge
The RSC wanted to bring Shakespeare to life to a global audience. The RSC had an over-stretched in-house technical team and needed to empower non-technical staff to maintain content on the site.
Product(s)
Value
RSC has dramatically reduced the time taken to publish new material to the site. Day-to-day content management is placed firmly in the hands of non-technical staff and RSC has seen a fifty percent increase in productivity.
About Royal Shakespeare Company
The Royal Shakespeare Company (RSC) is one of the world's best-known theatre companies, performing every year to a million theatre goers across the world.