OpenText - The Knowledge Center
OpenText ECM Suite Provides Powerful Portal for OpenText's Own Customers and Partners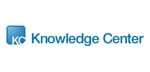 Following its customer-centric approach, OpenText has been offering customers access to their own "brand network", called the Knowledge Center, run on OpenText's ECM 2.0 platform.
Challenge
OpenText was incurring a high cost of distributing new software versions to thousands of customers via CD or DVD and a high volume of calls and emails to the customer support call center. Additionally, there was no easy way to gather customer feedback on product features and quality.
Product(s)
Value
Delivering mission-critical services to its customers and partners, the site supports over half a million documents and 52,000 users from all over the globe—Asia/Pacific, Europe, Middle East, North and South America, everywhere—making it one of the top 20 systems in the world. Customers use the site for support; it facilitates logging, updating, and reporting on all issue tickets; downloads for all core product upgrades; patches and fixes; and it offers completely secure social collaboration for customer projects—with social media tools like wikis, communities and an online forum called the Discussion Zone. Using these tools, customers can interact with one another and the brand—providing feedback and making feature requests directly to developers, trainers and consultants within the company. The Knowledge Center as a brand network enables customers to collaborate and innovate with one another—deepening relationships and building trust with the organization.
About OpenText - The Knowledge Center
OpenText Corporation, the largest independent provider of Enterprise Content Management (ECM) solutions, helps organizations capture corporate memory, increase brand equity, automate processes, mitigate risk, manage compliance, and improve competitiveness.