Northumbrian Water Group
Northumbrian Water Achieves Integrated Approach to Web Management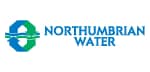 OpenText Web Site Management Helps Build a Flexible Web Platform for the Future
Challenge
Northumbrian Water wanted to become more sophisticated in their communications strategy to respond more efficiently to company stakeholders and customers. The company had separately managed sites that made it difficult to update content and costly to administer. There was also no standard look and feel across the sites, and some of the corporate branding was inconsistent.
Product(s)
Value
Northumbrian's new sites are now more user friendly with a mordern look and feel. New functionality has been added, including an e-billing mechanism. The new sites form a flexible Web platform that can be developed in the future to accommodate new content and new functionality.
About Northumbrian Water Group
Northumbrian Water Group plc is a water and waste waterservices company with its head office in Durham, UK. Quotedon the FTSE 250 index of the London Stock Exchange, the group includes Northumbrian Water Limited, which provides water and sewerage services in the North-East under the brand name Northumbrian Water and water services in the South-East under the Essex and Suffolk Water brand; Property Solutions, which undertakes searches for homeowners and solicitors about water-related issues that might affect a house purchase; and a number of waste water management and environmental consultancy operations in the UK and abroad.