MEAG
MEAG switches to electronic files with OpenText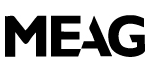 MEAG uses OpenText ECM Suite to deliver the necessary integration into their business processes and IT environment
Challenge
MEAG wanted to reduce the risk of error or loss and create a manual interface between their ERP system and files to optimize the organization of processes in the form of a modern real estate management system.
Product(s)
Value
• Centralised storage of tenant and property information from a wide range of systems, including ERP, in central electronic files
• End-to-end electronic support of the documentation processes
• Single source for all departments to simultaneusly access information
• Process-oriented, inter-departmental and parallel processing of customer enquiries
• Definitive and complete information to customers
• Enhanced process efficiency and quality, improved customer service, less risk
About MEAG
MEAG is the asset manager for the Munich Re and ERGO Insurance Group. With managed assets of approximately EUR 182 billion, it is one of Europe's leading asset management companies. MEAG manages real estate assets worth EUR 13 billion. The regional companies provide efficient local property management for the German real estate sector.