Jacksonville University
Jacksonville University Takes Their Web Site to the Next Level Using OpenText Web Solutions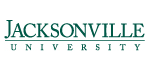 OpenText Web Site Management gives Jacksonville University the tools to develop an enhanced online presence
Challenge
Jacksonville University struggled with a slow and inefficient Web content management system with low user adoption. They had an inefficient workflow process for content edits that resulted in outdated Web information and poor online features.
Product(s)
Value
Jacksonville University now has an improved system to manage Web content updates. They've maintained brand consistency across the site and enhanced their online offering and scope of information presented on their Web site.
About Jacksonville University
Jacksonville University (JU) is a comprehensive university located on the banks of the St. Johns River, just minutes from downtown Jacksonville, Florida. The University offers more than 70 majors, programs, and concentrations and has a student base that is represented by over 45 U.S. states and 50 foreign countries.