Husky Energy
Husky Energy improves productivity and mitigates risks using OpenText Extended ECM for SAP Solutions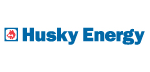 Out-of-the-box solution delivers content-enriched SAP business processes; unstructured content managed in the context of underlying business processes increases efficiencies
Challenge
Husky Energy wanted to minimize its dependency on physical documents and provide the ability to attach and view HR documents from SAP. Employee documents need to be stored securely. The company also needs to ensure records compliance requirements are met seamlessly.
Product(s)
Value
Husky staff have easy access to unstructured content within the context of SAP business processes. They have improved efficiency due to easy access to information. Unstructured content receives records management classifications. SAP master data drives retention schedules and automation of classifications. Husky is able to leverage and re-use their IT solutions for cost containment and extend SAP to move more document types to the archive environment.
About Husky Energy
Headquartered in Calgary, Alberta, Husky Energy Inc. is one of Canada's largest energy and energy-related companies. The company has over $25 billion in assets and employs approximately 4,100 employees. Husky's upstream operations include the exploration, development, and production of crude oil, bitumen, and natural gas in Western Canada, offshore Canada's East Coast, offshore China and Indonesia, the northwestern United States, and Greenland. Husky's midstream assets are strategically located throughout Western Canada and connect with major North American transportation systems. The operations include the Lloydminster Heavy Oil Upgrader and a 2,000-kilometer crude oil pipeline system. Husky's downstream or refined products activities include the refining, marketing, and distribution of gasoline, diesel, aviation and specialty fuels, asphalt, ethanol, and ancillary services in Canada and the United States.