HFEA
HFEA Unveils a New Web Site Thanks to Precedent and OpenText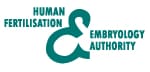 Web Solution Technology Fully Supports the Fast-Moving Field of Reproductive Technology
Challenge
HFEA's Web site needed to strike a balance between acting as a reference repository for clinics and an accessible information portal for the general public; current Web site was incapable of coping with increased demand; the Web site took more of an academic-focused approach and was therefore failing to fully address the needs of its patients.
Product(s)
Value
Fully integrated content management suite allows the organisation to manage all of its valuable information and resources easily; HFEA has the tools it needs to keep its Web site up-to-date and accurate - a crucial ability in the fast-moving field of reproductive technology; the ease of use of the solution has also enabled HFEA to redeploy its Web staff to more valuable areas of the business; HFEA can add additional modules as and when they need them so that HFEA's capabilities grow as their needs grow and change.
About HFEA
Created in 1991, the Human Fertilisation and Embryology Authority (HFEA) is a statutory body that licenses and monitors UK clinics offering In Vitro Fertilisation (IVF) and Donor Insemination (DI) treatments. The organisation also oversees all UK-based research into human embryos and regulates the storage of eggs, sperm, and embryos.