Halliburton
Halliburton Establishes an Email Management System to Meet Knowledge Management and Compliance Needs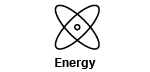 OpenText system addresses regulatory requirements while reducing e-discovery costs
Challenge
Halliburton had inadequate email storage. The company also needed the ability to collect relevant email while preserving the proper chain of custody, reduce unnecessary email, and the ability to retain records according to all necessary laws and regulations.
Product(s)
Value
Halliburton is now able to ensure compliance with company policy and practices. The OpenText system addresses both knowledge management and regulatory needs while controlling costs. The company has realized decreased litigation expenses in e-discovery and an increase in electronic storage space, while decreasing unnecessary email storage.
About Halliburton
Founded in 1919, Halliburton is one of the world's largest providers of products and services to the energy industry. With more than 50,000 employees in approximately 120 offices in 70 countries, the company serves the upstream oil and gas industry throughout the lifecycle of reservoirs— starting with exploration and development, moving through production, operations, maintenance, conversion, refining, and infrastructure and abandonment.