Freeport LNG
Freeport LNG Development, L.P. Simplifies IT Infrastructure and Improves Productivity with Integrated Solution from OpenText and Microsoft®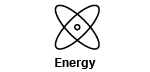 OpenText Application Governance & Archiving for Microsoft SharePoint® consolidates business content into a centralized system to improve access to records and help support compliance requirements
Challenge
Freeport LNG needed to find an efficient way to access and manage documents and records pertaining to construction and expansion projects. The company wanted to build a secure portal for its customers to access documentation related to terminal operations and also create a departmental intranet site where employees could access, store and manage documents from one central repository. Another key challenge was to ensure regulatory compliance and reduce the risks associated with audit and litigation.
Product(s)
Value
Freeport LNG has integrated the Microsoft and OpenText products to eliminate disparate solutions. Users have easy access to information via a familiar environment. A simplified infrastructure reduces redundancies to improve productivity and reduce risks. Freeport has also been able to streamline operations with timely delivery of information to customers.
About Freeport LNG
Freeport LNG Development, L.P. (FLNG) operates one of the first liquefied natural gas (LNG) terminals built in the United States in more than 20 years. The storage and regasification facility is located on Quintana Island, about 70 miles south of Houston, Texas. LNG is natural gas that has been cooled to minus 260 degrees Fahrenheit, the point at which gas condenses to a liquid. This liquefaction process allows gas to be shipped and stored safely and economically to LNG terminals throughout the world where it is vaporized and distributed as pipeline natural gas.