Nordgetreide
Nordgetreide Increases Transparency in Invoice Processing with OpenText Vendor Invoice Management for SAP® Solutions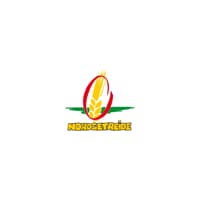 Nordgetreide has implemented central invoice processing with OpenText Vendor Invoice Management for SAP® Solutions. Since then, this process can be completely transparent and quick.
Challenge
Delays in the paper-based process led to non-transparency in accounts payable
Loss of time during the process had an impact on active vendor management as a part of general quality management
Product(s)
Value
Express implementation method halved implementation tim
eSeamless integration into SAP system reduced the need for training and increased the level of acceptance among users
Standardized process made accounts payable transparent and freed up resources for vendor management
About Nordgetreide
Since its establishment in 1966, NORDGETREIDE GmbH & Co. KG has dealt with the gentle processing of maize, wheat, barley, and rice into high-quality foodstuffs. Today, around 400 employees situated in three locations produce mill products and cereals for important partners in the industry and trade.