Casey's Furniture
Irish Retailer Automates Order Fulfillment with Integrated Solution from OpenText and Microsoft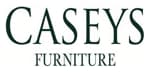 Casey's Furniture reduces costly delays and errors, enhances customer satisfaction
Challenge
Manual order processing at Casey's Furniture led to costly delays and errors. Employees spent the equivalent of a full day per week on paper-based busywork.
Product(s)
Value
An automated order processing returns substantial cost and time-saving electronic files. Busywork has been reduced by at least 20 percent, reallocating employees to more productive roles. Delivery of orders and goods has sped up for improved supplier and customer satisfaction. Fax machines and unessential printing has been eliminated resulting in a reduction in printing and stationary costs of more than 60 percent. Average time for order delivery to suppliers has been reduced by up to eight days.
About Casey's Furniture
Casey's Furniture, a family-owned business founded in 1921, is one of the longest-standing furniture retailers in the province of Munster, Ireland, with headquarters and warehouse facilities in Cork and a second store in Limerick. Casey's employs close to 50 personnel who focus on maintaining the company's reputable name for quality and customer service.