Canadian Pension Fund Records Management and Internal Controls
Reduce Risk and Enhance Corporate Accountability with OpenText ECM Suite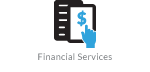 Leading Canadian pension fund automates business processes, improves information management, and manages internal controls processes with OpenText Records Management and OpenText Internal Controls
Challenge
Regulatory, privacy, and compliance matters provided challenges from an administration standpoint and new requirements on the IT environment. Electronic documents were saved on hard drives or file servers with no corporate-wide structure or methodology for managing information. Some inactive paper files were stored offsite and not as readily accessible as the onsite files. Effective version control was a challenge. Additionally, the organization needed to document IT processes and controls surrounding its financial systems.
Product(s)
Value
Content is secured and centrally managed throughout its lifecycle. End users have easy access to information, improving efficiency. Employees benefit from consistency of information, version controls, and a better overall understanding of the business and its operations.
About Canadian Pension Fund Records Management and Internal Controls
With billions in net investment assets, this leading Canadian pension fund is one of the largest institutional investors in Canada providing pension services to several hundred thousand members. It manages a diversified global portfolio in stocks and bonds as well as real estate, infrastructure, and private equity investments.