Canadian Heritage
Canadian Heritage Goes for Gold with OpenText's Records, Document, and Information Management System (RDIMS)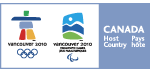 OpenText's Records, Documents, and Information Management System (RDIMS) ensures documentation and collaboration for Vancouver 2010.
Challenge
Preparing the country for the Vancouver 2010 Olympic and Paralympic Winter Games requires a phenomenal amount of organization and preparation and involves several different departments of the government. Canadian Heritage needed real time access to information. The department had an inability to collaborate effectively across several locations. There was also insecure versioning control and there were no records available for similar projects from the past.
Product(s)
Value
Canadian Heritage now has the ability to securely collaborate across the country. The OpenText systems offers improved versioning control, an excellent record of documents and the deparment has recognized savings in time and costs.
About Canadian Heritage
Canadian Heritage is responsible for national policies and programs that promote Canadian content, foster cultural participation, active citizenship and participation in Canada's civic life, and strengthen connections among Canadians.