CEO Thought Leadership
Rethink the power of information
Executive insights from Mark J. Barrenechea, OpenText CEO & CTO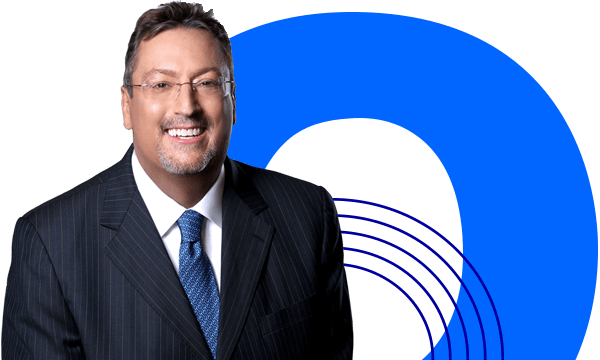 Leading the way in Industry 4.0
Read through a collection of materials from OpenText CEO & CTO Mark Barrenechea for unique insights into the technological changes of the fourth industrial revolution. Based on his extensive knowledge of information management technology, Mark looks at how organizations can thrive in a constantly changing world.
The future of digital transformation strategy
Cloud: The Destination for Innovation

Learn how the cloud helps modernize legacy IT and offers new and better approaches to integrate, transform, scale and prosper.

Read more

about Cloud

The Information Advantage

Learn how enterprises can face powerful headwinds, including information overload, cybersecurity threats, changing customer expectations and regulatory shifts, to unlock the Information Advantage.

Read more

about The Information Advantage

The Resilient Organization:

COVID-19

and New Ways to Work

Take a deep dive into the essential technologies behind building organizations that can anticipate, respond and transform to meet evolving needs and circumstances.

Read more

about The Resilient Organization
Content Services

Now is the time to rethink content services and ensure content accessibility for all. Discover how to stay productive and compliant while dealing with today's market disruption.

Security

World events have made us more reliant than ever on the virtual world, and cyber criminals are taking advantage. The old strategies for protecting our information and our data are no longer enough. Learn how to leverage cloud technologies to create a multi-layer defense strategy against known and unknown threats, and build cyber resilience for the future.

Business Network

As organizations prepare for the next phase of sustainability and a zero-waste economy, knowing how to leverage existing data via the Internet of Things and artificial intelligence is key. Mark. J Barrenechea unveils the unique opportunity behind the circular economy – the only possible economy of the future.

Digital Experience

How can businesses meet growing customer expectations and build relevant, individualized omnichannel experiences? Learn how to use data to better understand customers and create exceptional experiences across the customer journey.

AI & Analytics

AI: Augmented Intelligence helps companies make data-driven decisions that increase competitiveness and maximize revenue. Explore how to use AI-powered solutions to unlock the value of structured and unstructured data across the entire organization.
The Great Rethink
We are facing the fastest, deepest, most consequential technology disruption in the history of the world. Are businesses ready? It's time to rethink digital acceleration in the cloud. Learn how to prepare for the future of business, adapt to the new equilibrium and thrive.
Learn more
In-depth insights into digital transformation
Talk to an Information Management expert to learn more