OpenText Thought Leadership Publications
As a global Enterprise Information Management (EIM) leader, OpenText™ helps organizations maximize the value of their information to compete and succeed in the digital world.
Discover the transformative power of EIM. Access the latest books, e-books, apps, and other compelling thought-leadership perspectives on complex technology issues and the benefits of EIM.
Contact OpenText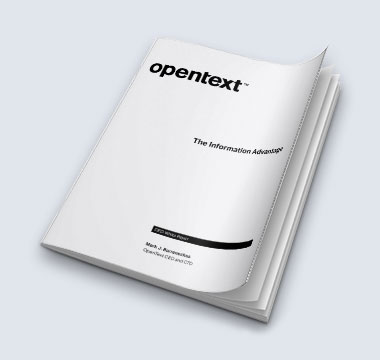 The Information Advantage

Mark Barrenechea
CEO and CTO of OpenText Mark Barrenechea shares his insights and observations on enterprise information management and the latest technologies