OpenText Exceed
Easily connect from Microsoft Windows desktops to graphical applications running X Window hosts (UNIX, Linux, Solaris, AIX, HP-UX and more)
Maintain business continuity in today's COVID-19 environment and beyond with reliable access to graphical applications to minimize disruption and ensure productivity.
OpenText™ Exceed™ is a secure, high-performance X Window server designed for environments where users need to securely and reliably access X Window applications from Microsoft® Windows® and Citrix® virtual desktops over the LAN.
Exceed is used by large enterprises in industries such as financial services, retail, and manufacturing as well as technology companies running high-end EDA and CAD applications.
Combined with the Exceed 3D add-on, it is the premier solution for graphically intensive 3D CAD/CAM, engineering and seismic analysis applications over the LAN.
What are the features of Exceed?
Certified compatible with Windows 7, 8 and 10 by Microsoft
Citrix® Ready for Citrix XenApp 6 and 7
Supports smart card authentication for secure environments
Includes HostExplorer for Windows IBM 3270, 5250, and VT emulation
Request a Trial
Fill out the form and an OpenText expert will contact you with instructions to start your free trial.
Contact OpenText
Downloads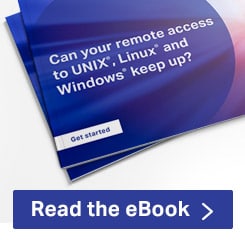 Certifications & Support