Connectivity 15 Products
With updated security, improved 2D & 3D performance and a refreshed user experience, the Connectivity 15 suite provides an unequalled experience for connecting to your Linux, UNIX and IBM mainframe environments.
Connecting to X Window systems, UNIXes, Mainframes, AS/400s and other business host systems is getting easier, faster and more secure with OpenText Connectivity version 15 products.
The Connectivity product suite offers the most robust remote access solutions for both modern and legacy environments, backed by a company that continues to invest in these products. Our latest release of this proven product line includes updated security, an improved user experience, and support for the latest browsers and operating systems.
Connectivity 15 marks the 25th anniversary of the Exceed product line.
Connectivity 15 Highlights
Certified compatible with Microsoft® Windows® 7 and 8
Citrix Ready™ for Citrix® XenApp 6 and 7 virtualization environments
Latest OpenSSL libraries for secure SSH and SSL / TLS connections
FIPS 201 Smart Card authentication support (X.509 and public / private key)
Refreshed user interface for improved experience in modern Windows environments
Improved web deployment capabilities
Optimized 2D and 3D engine, for up to 50% reduced CPU usage
Touch screen and Windows 8 gesture support
New display modes, docking support, and full screen toolbar
More than 150 additional features and improvements
---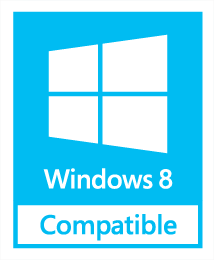 Connectivity 15 is certified compatible for Windows 7 and 8.

Exceed, OpenText Secure Shell, and HostExplorer are certified for Citrix XenApp 6 and 7.