Customer Communications Management Software
OpenText Exstream
Transform customer communications into exceptional experiences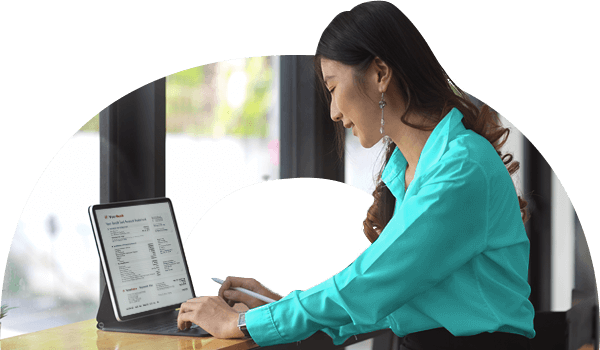 OpenText Exstream overview
Designed for omnichannel customer communication management (CCM), OpenText™ Exstream leverages the data and content that already exists within the organization to transform typical customer communications into highly-personalized, engaging customer experiences on the preferred digital and print channels, screen sizes and devices of the customer. With on-premises and cloud deployment options, Exstream is scalable to fit the needs of any department or complex enterprise environment and its accelerator packages allow for easy integration with core systems to speed key business processes.
IDC MarketScape named OpenText a Leader

Download a complimentary excerpt of the IDC MarketScape CCM report.

Recognized as a leader for CCM software

OpenText™ is recognized as a leader in three categories (Overall, Customer Communications and Business Automation) of the 2020 Aspire Leaderboard for Customer Communications.
What is customer communications management (CCM) software?
CCM software enables organizations to create, manage and deliver highly-targeted, relevant customer communications for multiple digital and print channels. This includes letters, invoices, bills, statements and other customer correspondence. The best customer communications software helps companies streamline and automate their customer communications, support customer engagement initiatives and seamlessly integrate with existing business applications.
What's new in OpenText Exstream
Exstream Cloud Edition (Release CE) 20.4, is the latest cloud-native version of Exstream that is optimized for highly efficient and elastically scalable operations, better customer engagement, increased productivity and a reduced total cost of ownership (TCO).
Run on-premises or in users' choice of cloud

Streamlined user experience

Unified design, authoring and orchestration

Access new features and capabilities quicker
Exstream features
Mobile customer communications

Design and simulate responsive digital communications so that HTML outputs scale and flow correctly, regardless of the device or screen size, i.e., mobile, tablet or desktop. Import and access cascading style sheets (CSS) directly from the design database, and easily create or update rich web content.

Business content authoring

Allow non-technical users to create and change text and graphic messages in Exstream templates, without waiting on IT. Users have control of crafting, editing and personalizing content, and can create content and business rules as needed.

Interactive editing

Leverage web-based, controlled interactive editing for fast, personalized, one-to-one communications.

Customer engagement analytics

Track electronic communications delivery and respond automatically to failures or bounce-backs through an unlimited number of failover channels. Get consolidated visibility into delivery, tracking and response information for electronic communications.

Create dynamic and accessible PDFs

Deliver "Universally Accessible" PDFs and include dynamic charts, videos, hyperlinks and other rich, multimedia elements. Ensure customers can access content with communications that comply with Web Content Accessibility Guidelines (WCAG) 2.0 standards to adhere to Section 508, the American Disabilities Act and Accessibility for Ontarians with Disabilities Act (AODA).

Simplified migration and rationalization

Leverage OpenText™ Exstream Rationalizer, available through OpenText Professional Services, to reduce the scope, time and cost of moving to Exstream, whether running an older OpenText CCM technology version or a competitive CCM solution. Eliminate aging/legacy applications and consolidate into Exstream to reduce overall maintenance costs.

Integrated communications

Integrate with data and content from any application, including enterprise resource planning (ERP) software and customer relationship management (CRM) tools, such as Salesforce to create highly personalized, relevant communications delivered in your customers' preferred channel.
Customer success stories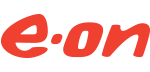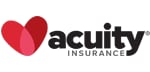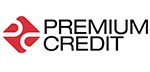 CCM software benefits
Personalized experiences

Tailor communications and content to deliver a more personalized experience that boosts customer engagement, drives revenue, increases brand loyalty and helps with brand consistency.

Omnichannel communications

Reach customers through their preferred channel, including smartphones, social, email, SMS and more to increase business metrics, such as click-through-rates (CTRs).

Document automation

Automate and re-purpose dynamic templates and documents to save time, money and the need for technical resources.

Software deployment options

Fit every need, from small, departmental projects to complex enterprise-wide deployments, with a choice of on-premises, cloud or hybrid cloud deployment options.

Risk management

Respond to regulatory changes and mandates quickly with the flexibility of editing content and templates as well as adhering to accessibility requirements. Support for variations of content and effective and expiration dates help ensure the right content is available and is used according to effective dates, jurisdiction, geography or other criteria.

Maximize customer lifetime value

Gain actionable insight into the true value of customers by creating future communications with more precision and accuracy and uncover important data about customer interactions throughout each touchpoint.
Industry tailored customer communications software
Exstream is used in a variety of industries to deliver better customer experiences for policy holders, health plan members and other customer segments. Learn how a CCM solution can help overcome industry-specific challenges.
CCM Software Demo
Discover how OpenText Exstream helps optimize customer engagement with ultra-personalized and compliant communications.
Resources
Blogs
Product overviews
Videos
Related Solutions