OpenText Release 16
Enabling the Intelligent and Connected Enterprise
Today's disruptive digital technologies transform both enterprise and consumer spaces, re-shaping expectations of how employees work, collaborate and conduct business. The capacity to generate and collect information is greater than ever before and deriving meaningful insight from that data is the next major transformative activity for business. To thrive and survive, organizations are using new technologies, such as Artificial Intelligence, to unlock the power of information, integrate and automate business processes and deliver built-for-purpose applications that drive better engagement with customers, partners and employees throughout their Intelligent and Connected Enterprise.
The OpenText™ EIM product portfolio combines digital applications with information platforms to optimize customer experiences, employee engagement, asset utilization and supply chain efficiency. Customer organizations rely on OpenText information platforms to reduce their total cost of ownership, enable a single source of the truth, reduce the impact on IT and gain flexibility in their deployment options. OpenText Cloud 16.10 and Release 16 EP5 build on the innovation of OpenText EIM platforms to enable the Intelligent and Connected Enterprise.
Enhancement Pack 5 (Release 16.5) is the most recent update to OpenText Release 16. It represents innovations across OpenText EIM platforms that will drive user adoption, enable deeper insights and connect people and processes, all in a secure and flexible deployment environment.
What is new in Release 16 EP5?
User Experience
There is no better way to bring more value faster to a business than to improve user productivity. The user interfaces in the EIM portfolio deliver leaps in usability, along with intelligent search, embedded analytics and reporting and mobility for better experiences both within and outside the organization. EP5 enables a richer, end-user experience with enhanced developer controls in AppWorks and showcases a completely re-designed employee self-service experience with seamless help topic integration in People Center. Advancements across Content Services include the ability to use Extended ECM with Content Server Mobile to interact with workspaces via phone and a new Smart View UI for OpenText™ Documentum™ D2. A unified dashboard combines web crawlers' UIs to simplify content mining for Magellan, while a deeply integrated collaborative workflow in OpenText™ Media Management empowers creative teams. New self-service features in Business Network enable customers to set up new trading partner relationships if they are already on the OpenText network while a new self-validation web portal for OpenText™ Email2EDI and OpenText™ Fax2EDI enables users to view, validate and edit documents for improved quality and speed.
The Power of Integrations
Seamless integration of all the information flowing through the enterprise, across functions, across business units and across the world, means organizations can make the most of everything they know. Integrations across OpenText EIM platforms and lead applications bridge silos, enable more insight and connect people for more effective business processes. EP5 features several new AI solution integrations: Magellan Text Mining integration with Workforce Engagement Management offers enhanced sentiment analysis, and the OpenText iHub with OpenText™ EnCase™ Endpoint Security integration enables organizations to build threat-hunting dashboards and other visualizations. EP5 also offers tighter integration between AppWorks and the Documentum content repository, support for Extended ECM within the OpenText™ People Center™ and OpenText™ Contract Center applications, while the SAP Digital Asset Management integration with OpenText™ Extended ECM Platform supports new rich media uses cases. Business Network makes it easier than ever to connect any trading partner regardless of their technical capabilities: Cloud 16.10 features S/FTP direct connect outsourcing, and the new OpenText™ Core™ for OpenText™ Trading Grid™ offering lets small trading partners post documents for consumption by their customers.
Artificial Intelligence
Data is the most abundant and precious resource in an enterprise. It comes in all forms and is complex to merge, relate and analyze. That is why the best tools must be able to process both structured and unstructured data. OpenText combines leading EIM platforms with applications that solve business problems and increasingly, these applications are infused with AI and automation to enable and enhance AI-augmented Content, Security, Discovery, Process, Experience and Business Network solutions. Innovations in EP5 include expanded predictive metrics in OpenText™ Trading Grid™ Analytics to optimize supply chain performance, improved machine learning power with Apache Spark™ and text mining capabilities in OpenText™ Magellan™, improved predictive research in OpenText™ Discovery and AI-powered rich media analytics within the OpenText™ Experience Suite Platform. New in Content Services for EP5 is Information Extraction Services, an intelligent capture service for SAP® solutions.
Cloud
Along with the launch of EP5, OpenText has announced a new partnership with Google® that will optimize OpenText solutions for the Google Cloud. Google is the first partner and the first step in OpenText's commitment to offer market-leading EIM solutions "Anywhere" on popular hyper-scale cloud partner infrastructures that will include Google Cloud, Microsoft® Azure and Amazon® AWS. Further cloud support in EP5 includes the new InfoArchive Cloud Edition, and an integration of OpenText™ Extended ECM for SAP® Solutions with SAP S/4HANA Public Cloud. With EP5, OpenText™ Qfiniti for Amazon Connect as a managed service is now available for purchase in the AWS Marketplace. EP5 also introduces Content Services applications on the recently announced OT2 Platform. Extended ECM Public Cloud Edition delivers document and information management for SuccessFactors in an easy to buy, easy to adopt SaaS application. eInvoice compliance in Cloud 16.10 mitigates risk and drives regulatory compliance.
Security
If information is every organization's most valuable asset, then security needs to be its primary focus. Security is a critical part of every OpenText solution–protecting information without inhibiting the key business processes the solutions support. Identity Access Management, a recent investment, has been added to the OpenText portfolio to secure access to information across the extended enterprise. New innovations in EP5 are OpenText EnCase Advanced Detection for agentless, cloud-based, multi-disciplined threat detection as well as OpenText eDOCS Defense for detection of internal security breaches. Additionally, OpenText now enables continuous monitoring and detection capabilities via EnCase EndPoint Security and Logical Imaging. In Content Services, enhanced security of Captiva and captured data sets support a wider set of deployment options while modernized Records Management enhances information governance, cloud readiness and security.
Customer success stories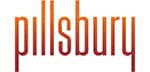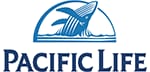 What's new in the platforms?