Cobega Group
Cobega Trusts OpenText for Invoice Automation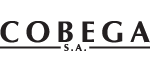 OpenText Vendor Invoice Management for SAP® Solutions digitises certified vendor invoices.
Challenge
Operational inefficiencies in invoicing processes

Overabundance of paper documents

Expensive manual processes

Difficult to apply standardised company-

wide policies regarding invoices
Product(s)
Value
Optimisation and acceleration of the invoice handling process

Improved quality of transactional data

Quick access to content and information

required for managing vendors

Reduction in costs associated with managing the process

Reduction in costs by eliminating the need for paper documents
About Cobega Group
Cobega Group, an organization that bottles and sells products of The Coca-Cola Company, serves 96.3 million people in 14 countries and operates 21 production plants, creating employment for approximately 8,500 people. In 2009, it sold 9.1 billion drinks and achieved a turnover of 1.416 million euros. Cobega is the largest of the three Cobega Group business units, which also include the Equatorial Coca-Cola Bottling Company and Nuevos Negocios. The business unit Cobega, with 1,350 employees, strives to be one of the best bottling companies of the Coca-Cola system in the world and to continue to set the standard in the Spanish business community, both in terms of corporate policies and excellence in business management and talent management.