Enkla Elbolaget
Enkla Elbolaget Streamlines Invoicing Processes with OpenText Solutions.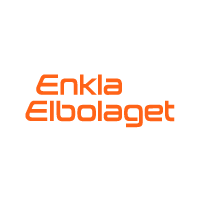 OpenText Exstream simplifies processes, reduces paper, and controls costs
Challenge
Create a clear, easy-to-understand utility invoice
Automate, manage, and make the entire document process more accessible
Provide personalised content and visual output
Meet demand to differentiate in industry
Product(s)
Value
Improves and simplifies communication management
Personalises invoicing
Improves customer support services with simple, straightforward invoicing
Saves costs
About Enkla Elbolaget
Enkla Elbolaget, formerly Norsk Hydro Energi, is a Swedish electricity wholesaler formed in 2008 as a subsidiary of Dala Kraft. Enkla Elbolaget currently serves 70,000 customers in the private market and 4,000 businesses in the mid-sized market. The Nordic electricity industry is highly competitive, with more than 400 electricity wholesalers in the region. Enkla Elbolaget faced the challenge of immersing its brand in the Swedish market whilst simplifying processes for current and potential consumers.