IBAarau
IBAarau Closes the Gap between ERP and ECM with OpenText Extended ECM for SAP® Solutions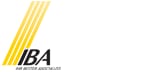 Employees astounded by the speed at which information can be found.
Challenge
Managing SAP® and non-SAP data within the business processes
Insufficient transparency across all processes
Product(s)
Value
Information storage and management optimised throughout the company
Information quick to find regardless of the specific user
Legal requirements (compliance) fulfilled
Change of mindset from the division to the process is driven forward
More efficient cooperation and better customer service
About IBAarau
IBAarau (IBA stands for Ihr Bester Anschluss, which means "Your best connection") is the main supplier of electricity, gas, water, telecommunications solutions, and electrical installations for the district of Aarau, the capital of Aargau, Switzerland. With 270 employees to operate and manage numerous transformers and electric motors throughout Switzerland, IBAarau currently serves approximately 50,000 households, regionally and nationally.