Derbyshire County Council
OpenText Vendor Invoice Management for SAP® Solutions creates greater efficiency and reduction in processing times.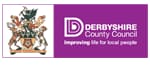 OpenText helps reduce physical paper storage, eliminate duplication, provide management reporting, and streamline end-to-end "invoice-to-settle" process times
Challenge
Ageing mainframe system, difficult to integrate and maintain
Efficiency drivers and cost-reduction targets
Skilled knowledge workers reaching retirement age
Increasing difficulty in meeting new and emerging regulations
Product(s)
Value
Greater efficiency in vendor invoice processing
Reduction in processing times
More flexible, detailed reporting and analysis now possible
Ability to identify bottlenecks in processes and take remedial action
Full audit trail, retention, and disposition scheduling
About Derbyshire County Council
Derbyshire County Council serves a population of 750,000 and employs around 37,000 staff. The Council is responsible for providing many services, including education, roads, and social care services. Some of the day-to-day finance activities of the Council produce a staggering volume of information with some 20,000 vendors, resulting in 250,000 invoices per year being handled by the Accounts Payable team.