HSH Nordbank
HSH Nordbank Depends on OpenText for Streamlined and Flexible IT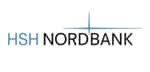 OpenText Exceed® and OpenText Secure Shell™ Help Financial Services Organization Focus on Core Competencies
Challenge
A restructuring at HSH Nordbank required them to have more flexible IT, including in the area of connectivity. Additionally, better protection was needed with the connections between terminals and the trading systems.
Product(s)
Value
HSH Nordbank now has cost savings through OpenText's modular product offering and have opportunities for consolidation in the area of connectivity. Security has been increased when working with trading systems and they are compliant with the specifications of their security department.
About HSH Nordbank
Corporate finance, specifically in northern Germany, is the core business of HSH Nordbank. Entrepreneurial thinking, strong regional roots, and sector expertise, including innovative, emerging industries such as the solar industry, are the hallmarks of this bank. HSH Nordbank draws on decades of experience in the fields of shipping, transport, and energy and was formed by the merger of Landesbank Schleswig-Holstein with Hamburgische Landesbank in 2003, making it also one of Germany's leading real-estate financiers.