BayWa
BayWa Digitizes Employee Files with OpenText in Only 10 Days.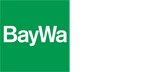 OpenText Employee File Management for SAP® Solutions supports reorganisation of group-wide HR.
Challenge
Many large companies have HR departments that have grown over the years. Different locations, different working habits, different processes, and varying priorities lead to a lot of follow-up work. These include queries, work duplication, data cleaning and time-consuming measures for ensuring quality. Challenges include:
Localised HR structure
Inconsistent file storage
Times for searches, provision, and transport too long
Too much effort on post-processing files
Product(s)
Value
By implementing digital employee files from OpenText, BayWa has created the conditions to simultaneously improve the potential for automation, increase the quality, and save costs within HR. Benefits include:
Higher efficiency and quality of processes in the HR department
Self-service for employees and managers
Seamless integration in existing SAP and archive environment
Successful reorganisation of the whole of HR, including construction of an HR service centre
About BayWa
BayWa is one of Europe's largest full-service providers in the agrarian, construction, energy, and other segments of the agricultural sector. The group, founded in Munich in 1923, is Germany's second-largest construction materials business. The market leader in the area of environmentally friendly lubricants and bio-diesel operates over 750 petrol stations in Germany and Austria and is an important franchiser in the construction materials trade as well as the construction and gardening markets. With over 16,000 employees, the company recorded a total revenue of EUR 7.3 billion in 2009. The BayWa AG group currently has shareholdings in more than 40 other companies.